India's biggest city, Mumbai is the city of dreams. Mumbai is a Bollywood center and our country's industrial hub, with the fastest and busiest living.
There's no doubt that Mumbai itself has lots of tourist spots but what about locations outside the city?
For every sort of traveler you wish to be, we have a list here for you.
The city of Mumbai is surrounded by rejuvenated sites and places; a weekend getaway from Mumbai will calm your nerves.
It's tiring and exciting to live in a metro city so let's take a break. Pack up your luggage, and turn off your computers. Let's take a tour of the Maharashtra state's amazes.
Top 10 Most popular weekend getaways from Mumbai
1)  Lonavala-Kandala
Location: 93km from Mumbai
Best time to visit: Monsoon
Type of Tourism: Adventure, Eco and Leisure Tourism
Always on the list of Mumbaikars, Lonavala-Khandala is the most popular weekend getaway from the city. A known place for trekkers and nature lovers.
Planning your weekend here does make a list of the places you do not want to miss.  Starting from the picturesque view, caves, forts, lakes, and waterfalls.
Many historical locations are also interesting when it comes to Lonavala. The great Maratha Empire has left lots for their architecture and history behind us.
Rajmachi point is one of the examples of the great treks of Maharashtra.
Very popular for the treks all year long, especially during the monsoon and after monsoon season it's quite demanding.
A weekend getaway from Mumbai is worth it for trekkers and adventure lovers. Drive on with good facilities and all the precautions. And do visit the Rajmachi fort which is a historical location.
Shivaji udyan is a perfect place for family picnics. Take a long drive from Mumbai to Lonavala and take your kids to this beautiful garden. Along with lots of joyful rides, spend your weekend with your family.
Valvan Dam has an evening invite for you. The dam is built over the Kundail River which originated from the Western Ghats. Away from the fast life of Mumbai enjoy your evening here surrounded by greenery and fresh air.
Is your adventure bone tickling? If yes, then come over to Della Adventure Park. Take out the most comfortable clothes you own and try some of the amazing activities of your weekend.
A hill station has lots to offer to your adventure bone, try archery, Buggy ride, Paintball, rappelling, and bike riding.  Activities for group and individual this is the best weekend getaway from Mumbai and Pune.
Duke's Nose is a cliff in Lonavala. More promising for the adventure lovers, duke's nose is famous for trekking and rock climbing. The cliff is also known as 'Naagphani' or the cobra's hood.
The trek is covered with a lush green forest. People traveling from Mumbai must make a stop here for the breathtaking views and sunsets.
Lonavala Lake brings you close to nature.
A calm weekend getaway from Mumbai is totally near this lake. Bring your binoculars to watch beautiful birds during monsoon and post-monsoon season.
As it is also known as 'Monsoon Lake', this lake is filled with different types of flora and fauna. During monsoon, enjoy the lake with some smoked corn, tea, and of course the famous Mumbai vada pav.
Tiger's leap in Khandala is the most popular echo point. From the height, you can capture the magnificent sight of the Western Ghats and hillocks nearby.
Visit with your family or friends try shooting your name from echo point and find it worth your time and weekend.
Lohagad Fort is one easiest trek for the beginners. A proper road has been constructed until the Fort and trekking – hiking is the most preferred choice. An ideal location from Mumbai this fort has a history related to Chhatrapati Shivaji Maharaja.
Lohagad Fort is quite populated during the monsoon but nature and history lovers. If you are a trekker then surely visit this fort for your perfect weekend getaway from Mumbai.
Just adjacent to Lohagad fort there is Visapura fort. This fort offers an astonishing view of green valleys and waterfalls.
You can also observe the architecture, and ruins of Peshwa's Palace. A long history and peaceful trek are the main reasons to plan a visit here on your weekend.
Less than 30min from Visapur fort there is Karla Buddhist cave. There are many Buddhists in and out of Mumbai but this cave has a history related to not just religion but trade as well.
With the collection of 16 caves, Karla is under the protection of the Archaeological Survey of India. 
The rock-cut cave architecture will leave in awe; the architecture makes it one of the most beautiful Buddhist caves near Mumbai. The Buddhist monastery which is quite famous dates back to the 2nd century BC.
To reach the caves you must climb 150 stairs. The place is a collection of majestic Chaityas (halls) and Viharas (monasteries) and pillars making the history alive.
The humid of Mumbai is drastic, for some relief visit Bhushi Dam. Located on the Indrayani River it is one more ideal spot for your weekend during monsoon. The most unique thing about this dam is that it is more of a waterpark for the tourists and locals.
The water of the dam flows through a couple of steps and then into the terrain. When you enjoy the water all over yourself, you can also grab a bite. Eat whatever you can, but no need to leave the water. Just take two steps to your right or left and reach the food stalls.
One more dam for your humid days was constructed during the British era is Tungarli Dam. Here you can set a camp, climb till the top of the hill but be careful.
With not so many dams in Lonavala and accessibility of everything, a Tungarli dam is a good option for a stop by and relaxation. Take a peaceful stop and enjoy nature.
Lonavala-Khandala has been the very known and common weekend getaway from Mumbai.
 2)  Mahabaleshwar
Location: 263km south from Mumbai situated in Satara district
Best time to visit: winter
Type of Tourism: Pilgrimage, Leisure and Eco-Tourism
Mahabaleshwar is a hill station in the state of Maharashtra. A hill station that has played a multi-purpose role in the tourism of the state.
Used by the British as a summer place of Bombay province is now a multi-tasking hill station for the weekend getaway from Mumbai.
Known for its Strawberries it is also a pilgrim spot for Hindus and adventure sports.
One of the panoramic views in Mahabaleshwar is from Arthur's point. Very famous for the sunsets and views of mountains, a perfect spot for weekend refreshments.
A perfect place for your weekend, but get ready to climb some stairs for the best view. Take some snacks or better take the special strawberries and enjoy the view.
Next stop in Mahabaleshwar can the three monkey points describing the famous quote by our father of nation Mahatma Gandhi.
It's a natural sculpture that looks like three monkeys on the top of a hill, unique and interesting. You can visit the location with your family or plan your whole weekend trip with friends and discover peace.
Not just views and sights, here we have some activities for you and your partner. Ever tried paddle boating?
Visit Venna lake for a closer look at nature. Enjoy paddle boating and natural beauty on your weekend. Home to many bird species it has open gates for everyone.
It is a tourist destination in Mahabaleshwar mostly famous for honeymooners and family. With all security and safety, many boats are available for you to ride in the lake.
Planning a weekend getaway from Mumbai to Mahabaleshwar should include places that can bring peace to you. One of the most peaceful places for your weekend is Lingmala Waterfall, a perfect monsoon weekend destination.
From the cliff, the waterfall takes a ride of 500 feet. The sound of the waterfall is the most melodies sound you can ever hear. Take a family trip to this fall and experience the view of two more falls that are Dhobi Waterfall and Chinaman's waterfall on your weekend.
The waterfall is a perfect picnic spot and a relaxing adventure.
This hill station from Mumbai is not just any weekend destination it is also a source of Krishna river which flows through three states nearby.
Do visit the famous Krishnabai temple dedicated to Lord Shiva is known to be the starting point of the Krishna river.
You can spend your whole day here just admiring the temple. There is also a status of Krishna along with the Shiva Lingam and the ancient Hemadpanthi architecture makes this temple a must-visit on your weekend. The stone-carved columns and ceiling give us a brief idea about this architecture.
Also, the fact that this is an ancient temple, krishnabai is among the known visits at Mahabaleshwar.
Another historical place is Pratapgad fort is a hilltop fort. Played a major role in the establishment of the Maratha empire, the fort has the glorious status of Shivaji Maharaj.
This fort can use your whole day and it is all worth your time. This fort has four lakes, a watchtower, and beautiful scenery.
There is also Bhawani temple in the fort and a cultural library displaying the heritage.
If you are interested in temples or ancient Indian architecture then stay more in Old Mahabaleshwar is 7km from Mahabaleshwar and also has three more temples: Mahabaleshwar temple, Krishna temple, and Panchganga temple.
Before leaving Mahabaleshwar visit the famous Wilson point also known as Wilson sunrise point. It is the only point where you can see both sunrise and sunset.
The highest point in Mahabaleshwar, it can also astonish you from the complete view of the hill station.
3) Panchgani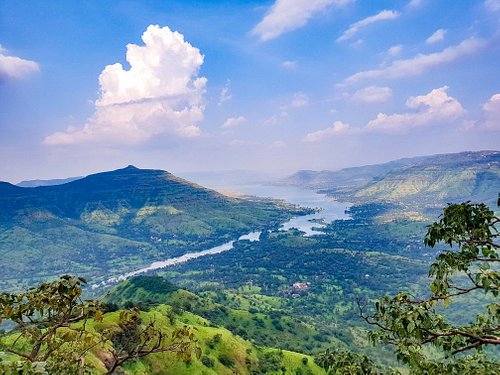 Location: 244km from Mumbai
Best time to visit: October to May
Type of Tourism: Wildlife, Adventure, and Leisure Tourism
Located in the Satara district in Maharashtra. Panchgani is a fully natural destination for weekends. Surrounded by dense forest, mountains, valleys, and waterfalls this hill station is the top spot for the natural weekend getaway from Mumbai.
Panchgani offers a surfeit of activities in the budget. You can have an adventurous itinerary or just relaxing weekend plans, in this hill station, all can be approved.
Plan camping with your friends, go for water sports or just shopping, the facilities here are great and very known are the accommodation facilities which make this hill station in demand.
One of the local attractions here is Tableland which is also the highest point in Panchgani. Famous for the panoramic view and horse riding.
The second highest plateau of tableland gives us jaw-dropping views and mini toy trains that make it a must-visit weekend getaway.
While still at table land go little south and visit Devil's Kitchen. Looks like a cave. This kitchen is famous for a mythological story. Going back to the time of Mahabharata this kitchen is famous by the Pandavas who stayed here and cooked food for themselves.
While exploring the area visit Parsi point with family. Named after the Parsi community which used to live around, this point is located towards Mahabaleshwar.
This place can give a breath of relief, just a stop by to enjoy a view of the Krishna river valley. Take your time out for the beautiful sunrise/sunset at this point.
Sydney point is another place for the perfect view of the Krishna river. Also Kamalgad fort, Dhom Dam, and the city of Wai.
This place can give fresh air and release all your stress.
Do not miss the Mapro Garden Very famous for the strawberries.  Situated close to Mahabaleshwar, it is a hilltop located garden.
It also has a restaurant with a hygienic and natural grown food children playground and a chocolate factory which makes it a family destination for weekend getaways from Mumbai.
Plan a long weekend with your family and enjoy every angle of Panchgani with all the activities mentioned. 
4) Alibaug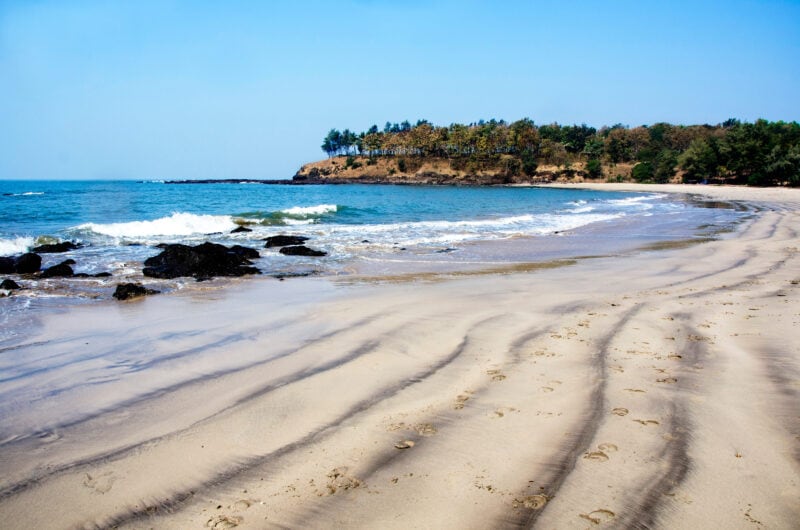 Located: 95km from Mumbai
Best time to visit: October to March
Type of Tourism: Adventure and Leisure Tourism
 Ever rode a ferry? If not then this place will give you this tremendous opportunity.
Alibaug is a perfect weekend destination for your family and friends. Famous for the Arabian sea coast, this place has numerous beaches.
Spend your weekend here with multi-cuisine, forts, and boat rides.
Take a short weekend trip from Mumbai and enjoy all the outdoor activities. The beaches are the most attractive for the sunsets and sunrises and for many adventure sports, can make your weekend super.
Alibaug beach is the most amazing beach. Located on the coast of the Arabian Sea, it is famous for the landscapes and picturesque views. You can enjoy many water sports and the local culture in the village not so far from the coast and Mumbai.
Situated on the same beach there is Kolaba fort, is a 300year old fort that was used as the military fortification during the reign of Shivaji Maharaj.
Currently protected by the Archeological Survey of India, this fort is not more than 2km from the beach. When you visit the fort do pay your presence to the temple of Lord Ganesh built inside the fort.
There is another beach known as Kihim Beach is famous for the white sand, coconut, and shells.
This beach attracts the photographers more because of the beauty of the sand and the birds' species fluttering around.
One of the famous beaches is Mandwa beach.  All the beaches make Alibaug a mini Goa of Maharashtra.
Take a direct Ferry to this beach and enjoy cold drinks under a coconut tree. Also, witness the golden sand during sunrise/sunsets and also the exquisite food and water sports.
Planning a whole weekend in Alibag is the best escape from the busy life of Mumbai.
5) Ratnagiri
Location: 346km south from Mumbai
Best time to visit: Summers and winters
Type of Tourism: Cultural, Pilgrimage and Art Tourism
Ratnagiri has lots for you and your family. Plan a long weekend in this port city. Along with beaches, forts, and museums, this city is very famous for the king of fruits i.e mangoes.
You can travel to Ratnagiri anytime for the weekend and by any means of transportation, the distance will not matter so much.
Very famous for history lovers, this city is full of tourists who are interested in forts and museums.
One of the famous forts in the Jaigad Fort, a coastal fort. Also known as the victory fort. With a mesmerizing view of river Shastri entering the Arabian sea.
Visit the famous lighthouse which is built close to the fort. The fort itself is a beautiful and historic place. The architecture and view are worth a weekend drive from Mumbai.
Apart from the fort, there is another place that can attract the history explorers. The Thiba Palace is a major attraction in Ratnagiri.
Known as a residence of king Thiba, the architecture of this place is unique. Combination of Italique classes and wooden floors. Even marble floors are found majorly known for the dancers.
Apart from the forts and palaces, Ratnagiri is famous for the Parshuram temple dedicated to god Parshuram the 6th Vishnu. This temple is the combination of both Hindu and Muslim architecture. This temple is highly worshipped.
Swayambhu Ganapati temple is another famous temple, very crowded during Diwali.
This temple is 400 years old, planning a visit with your elderly here along with other temples in Ratnagiri is worth your weekend plans.
There are lots of beaches in Ratnagiri, beaches such as Pawas beach, Bhatye beach, Guhagar beach, Ganpatipule beach, etc.
There are some activities lined up for your weekend.
Try trekking, river rafting, paragliding, and many more. Try mountain climbing but precautions are required.
Visit a different museum in Ratnagiri, known as Ratnagiri Marine Museum, which has a collection of rare marine bodies.
Starting from the florals, there are numerous types of fishes, sea lions, and many more.
6) Shirdi
Location: 241km from Mumbai
Best time to visit: July to March
Type of Tourism: Pilgrimage Tourism
A very popular pilgrimage place. Famous for the Sai baba temple, this place attracts tourists from all over the world.
The town is known as Sainagar in the state of Maharashtra.
'The land of Sai baba' is filled with many religious places.
A weekend getaway from Mumbai has the religious side so Shirdi must be on the top of the list.
The best part of any pilgrimage place is that it gives eternal peace. Most of the tourists from all over the world are now devoting themselves to religious practices.
Plan a trip with your family one weekend and take some days off from work to reach inner peace.
Shirdi is a pilgrimage place for many religions. It welcomes everyone. Many mosques and temples attract all kinds of devotees.
Apart from temples, visit the waterpark, Dixit Wada Museum, Lendi Baug, and lots of ashrams in your weekend.
Shirdi is now converting into a tourist hub than just a house for pilgrims. There are also some beautiful theme parks for your evening walks on weekends.
7) Daman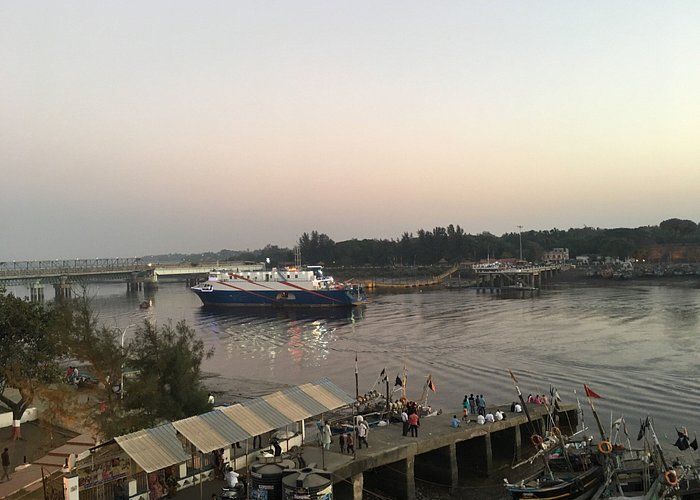 Location: 171kmin state of Gujarat
Best time visit: October to April
Type Of Tourism: Adventure, Cultural and Leisure Tourism
Daman is very much in demand because of the beaches. Many tourists plan their weekend getaway to Daman for relaxation and relief.
This small tourist spot in Gujarat is beautifully surrounded by the Arabian sea, Gujarat, and Maharashtra.
Other attractions include the church of Bom Jesus, Fort of Moti Daman, Jain temple, and many more.
Established by Portuguese, Daman has little similarities with Goa.
Beaches and cheap drinks have made Daman a whole year destination for people.
Enjoy water sports as well. Daman is also very known for its shopping markets. Very much famous for the leather market and handicrafts.
Daman is full of beaches, markets, and simplicity of its own. This place is also a honeymoon spot and a weekend relaxing spot.
If you are more interested in enjoying the beach as it is, visits Jampore Beach. You can relax on the mud sand of the beach or you can enjoy the water. Also with the supply of food, this place is perfect for sunsets.
Daman is divided into two parts, the old city is kinda small but the big part of the city is divided by the Daman Ganga.
On the shore of Ganga, there is Jetty Garden for the leisure tourists. Designed with beautiful fountains and fun rides for kids, this garden has attracted a bunch of families on their weekends.
The small part of Daman is called Nani- daman has the most beautiful huge fort of Daman.
Known for the Portuguese architecture, St Jerome Fort serves a beautiful view of the coast and the fish market. For the wayfarers, this fort can be a break spot. Just catch your breath when exploring the city on foot on your weekend away from the city.
8) Kamshet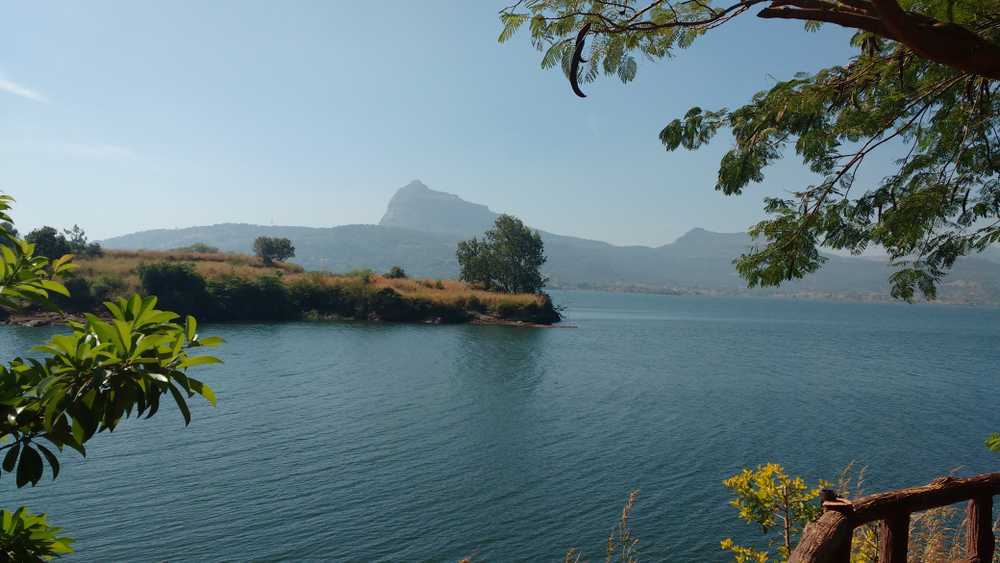 Location: 105km from Mumbai
Best time to reach: October-May
Type of Tourism: Leisure and Adventure Tourism
A weekend with all the heart-pumping activities is waiting for your gang in Kamshet. A hill station in the Western Ghats is one of the top 10 destinations of India for adventure sports.
Situated in the Pune district, is just 16km from Lonavala-Kandala. Kamshet is a small village with beautiful scenery and natural air.
You can enjoy the surroundings and can also capture a view from the air on your weekend.
Very much famous for Paragliding and soaring. It's a jaw-dropping view for the paragliding enthusiast.
A weekend away with your gang at Kamshet can make you paragliding spirited.
Along with these kinds of activities, you can explore the area and other attractions that are worth your visit.
There are many caves in Kamshet that can make the trekker inside you happy.
Bhairi Caves, Bhaja Caves, Bedsa Caves, and Karla caves are the ones that give you a priceless view. 
Visit the biggest lake and enjoy boating. Vadivale Lake is the famous lake in Kamshet. A perfect picnic spot for your family and friends. Enjoy the sunset with some munchies.
This hill station is a natural and fun weekend getaway from Mumbai and Pune.
9) Nashik
Location: 167km from Mumbai
Best time to visit: October-March
Types of tourism: Wine, Religious and Leisure Tourism
Welcome to the wine capital of India!
Very famous for the oldest Sula wines, you can enjoy the real test of wine and also can witness the production, fertilization, bottling of wine. Experience the crushing of grapes and the process of wine in this vineyard of Nashik.
Well, not just wine but also a very important pilgrimage hub of India.
Nashik is famous for the Kumbh Mela every 12 years. Makes it a very important religious weekend getaway from Mumbai.
Along with the mela, there are numerous temples including the Trimbakeshwar temple which is located at the origin point of river Godavari.
A very ancient temple, which is one of the Jyotirlingas of India is very spiritual and mesmerizing. This temple is situated on the foothill of Brahmagiri hills, the origin point of Godavari.
Another spiritual location in Nashik is the Statue of Ahimsa. Located in Mangi-Tungi, it is the tallest Jain statue in the world. Also pictured in the movie PK, this status is very holy for the Jains.
Buddhist Caves are also very famous in Nashik.
The Pandavleni caves or the Nashik caves are a symbol for Buddhists. These caves are Indian rock-cut are the group of 24 caves. Some of the caves are used as the Viharas but the 18th one is Chaitya.
These caves have numerous sculptures of Buddha and other bodies. These caves are the oldest Buddhist cave in Maharashtra and quite interesting for the weekend.
Now for some relaxation mood of yours and your family, there are plenty of Dams in Nashik which can relax you.
Dams such as Gangapur Dam built on the Godavari river, Kashyapi Dam, Darna Dam, Girna Dam, and Chankapur Dam.
One can plan a long weekend as there is a lot to see. A complete plate of Varieties is served for tourists in terms of destinations at Nashik.
10) Goa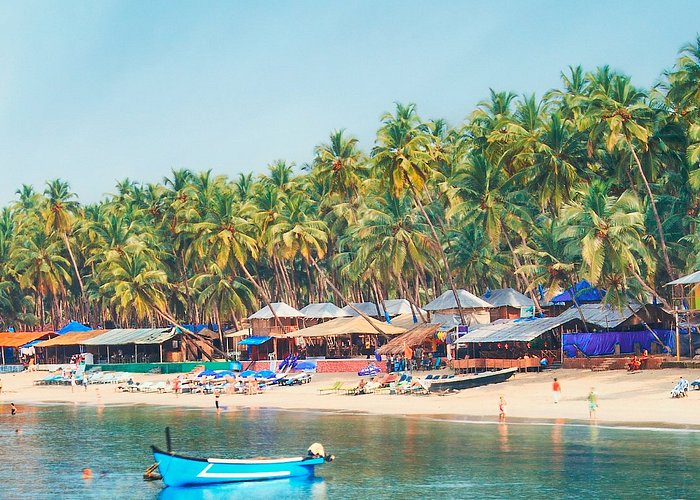 Location: 597km south from Mumbai
Best time to visit: Winters and Monsoon
Type of tourism: Cultural, Adventure, Eco and Leisure Tourism
An all-time favorite weekend destination for tourists of all age groups and nationalities.
Goa is a favorite destination because of the beaches, pumped up nights, and crazy environment.
It is a small state in the Western part of the country but it is highly populated mostly the whole year.
An escape from all the rush life of the city, very close weekend escape for the Mumbaikars this place is heaven on earth.
Goa tourism has highly been promoted by the film industry and gave lots of planning procedures to the travelers of today.
Divided into North and South Goa, this place is full of sceneries and things to do.
Established by the Portuguese, Goa became the live example of their architectural style and lifestyle.
Tourism of Goa is mostly focused on the art and culture of the state. The coastal areas of Goa have attracted people with the interest of Water sports and nightlife.
Try Water skiing, Flyboarding, and speed boating to hear your heartbeats till your ears.
Enjoy the Banana Tube boat ride and kayaking with friends or Bae. If you are not good at swimming, then don't worry you can still enjoy the White water rafting with all the precautions.
Famous for a honeymoon as well as destination weddings, South Goa is full of resorts and luxurious properties.
As we go to North Goa, the street markets, pubs, beaches, and many lively locations are found.
Many parts of the year are celebrated through carnivals and sunburn. With the Portuguese culture still existing between the locals of Goa, the Goa Carnival is an important and colorful festival.
Somewhere similar to the Rio Carnival, this is the largest carnival in India. Taking place in February, the carnival is the most amazing thing to see in Goa. With the parade and people's participation, Goa Carnival becomes the major attraction for tourists.
During the new years, Many party animals invest their weekends to enjoy the crazy nightlife of Goa.
Famous for Sunburn and many other musical nights, the booking is made in advance.
All these fests make Goa a perfect weekend place for the youths and also with a great cheap rate on Booz, Goa is always on the list.
South Goa is somewhere less explored but it also holds some very nice beaches like Agonda and Palolem.
Plan a short weekend from Mumbai
Getting a long weekend from busy work life leaves us with billions of plans in mind. Taking a few days off from the life of Mumbai can make anyone happy.
Here are some best long weekend plans for you and your family from Mumbai. A complete cocktail for a short weekend including all types of destinations.
Saputara
Location: 248 km From Mumbai
Best time to visit: Anytime
Type of tourism: Adventure, Cultural, Sustainable and Eco-Tourism
Plan your trip to nature's womb. Saputara is the hill station surrounded by nature's wonders.
Situated in Gujarat, Saputara has also attracted tourists with a rare collection of crafts and artifacts.
A combination of nature and tribal collections this hill station in Gujarat is a perfect weekend getaway from Mumbai.
Take a deep breath in the eco-friendly location and enjoy the stay with the locals.
Multiple things to see, plan a walk into the wild. Visit Vansda National Park which also has deciduous forest, tribes, and botanical gardens.
Plan a visit during the post-monsoon season with your family and experience the fresh green environment of the park.
Inhabiting carnivores, herbivores, and many more, Vansda national park is home to many mammals and reptiles.
The park is also full of flowering plants and varieties of woods.
Purna Wildlife Sanctuary is another location of exploration.
Located in the western Ghats in south Gujarat. The closest from Mumbai, this sanctuary is located on the border of Gujarat and Maharashtra. 
A moist deciduous forest, with many flora and fauna mainly with bamboo brakes.
For eco enthusiasts, this is the best place to visit. Even in summers, the temperature is still moderate and helps the tourist to roam around within the tribes and in the forest.
Saputara is any time of the year's destination. An eco-friendly destination for a long weekend from Mumbai or any city.
Plan a trip with your family and relax your mind within nature.
Location: 491km, Sindhudurg
Best time to visit: October-March
Type of tourism: Adventure, Leisure and Religious Tourism
Amboli is a hill station in Maharashtra, just before the highlands of Goa.
A long weekend in the center of Nature and never lasting mist. The longest waterfall in Amboli is breathtaking. The Amboli Falls is 692m over sea level. This fall is surrounded by many other falls that make the view breathtaking.
A perfect picnic spot for family and friends from the busy lifestyle of Mumbai.
There are some other points where you can visit while on your long weekend to Amboli. Experience the mountains, valley, and Arabian sea through Madhavgad Fort.
An ancient building the size of four times bigger than the Shaniwarwada in Pune.
The time spent here is peaceful and pleasurable. Also, visit the Shiva temple in the fort.
For the trekkers and the adventure lovers, here we have Durg Dhakoba Trek for your fun weekend in Amboli.
Durg and Dhakoba are on two plateaux between Naneghat and Bhimashankar ranges in Pune.
The trek is competitive of the trekkers as the trekking is mostly like climbing up and down steep ghats.
Durg is a fort and Dhakoba is a mountain so this trek can be 4 to 5 days long.
A trek close to Mumbai and Pune is always a good option for weekend fun with friends. Some beginners can also start their trek from the Deccan side.
You can enjoy trekking on weekends through dense forests, plain plateau, and hills. And you can witness many beautiful views from the top of the hill.
Ever done fishing? If yes, have you ever visited a holy place and heard of fishing there?
Visit Hiranyakeshi temple, a cave temple, and origin point of Hiranyakeshi River.
Dedicated to Goddess Parvati, this temple has an easy route to reach. Visit with family during monsoon to enjoy the green gorgeous environment.
Take a walk till the top of the hill and reach the temple to give your greeting to the Goddess Parvati. There are plenty of other attractions around that can be witnessed during the visit to this temple on weekends getaways from Mumbai.
Location: 83km from Mumbai
Best time to reach: October to May
Type of tourism: Adventure and Leisure Tourism
Plan a weekend for the cutest hill station of India. The oldest hill station near Mumbai, Mathern is a small natural gift for the tourists.
Famous for viewpoints, this small hill station has attracted trekkers and families. A perfect spot of picnic for nature lovers and travel enthusiasts.
Starting from sunrise to sunset you can spend your whole day in Mathern, but be aware that vehicles are not appreciated here. So, be ready for walking exercise!
Walking, trekking, sightseeing, Valley crossing, and horse riding are some of the activities here.
There are 36 viewpoints in Mathern, including a famous Echo point, Panorama point, and many more.
The path of the trek and walk may go through the village and dense forest but that's the real fun, enjoying nature.
One of the toughest treks is famously done on the Vikatgad route.
The trek can take 3hours to reach, starting from the base village of Mamdapura. The trek goes via Vikatgad fort.
It is a one day trek, but it takes the trekker deep ravines to cliffs.
One of the interesting hills is the Honeymoon Hill, famous during the Britishers is now famous for view and one day trip from Mumbai.
A unique experience from Mumbai can be done on the toy train known as the Neral Matheran toy train, it is a heritage railway that connects Neral to Mathern via 21km of line.
This small hill station has a high population of Monkeys. Domesticated horses are the symbols of this small town as they are in large numbers.
The forest-covered area has multi types of animals like fox, boar, squirrels, deer, and mongoose.
Another fascinating natural aspect of Mathern is waterfalls.
Rock climbing is one of the most popular activities in Mathern along with trekking and horse riding.
Many trekkers take the route from the base village for Sunset point and porcupine point for an easy trek.
Dhodani Waterfall is the most visited waterfall. Dhodani is a village that lies at the base of the Mathern mountain.
Mostly visited during the monsoon or post-monsoon time, this waterfall near Mumbai is surrounded by mountains and good views.
This waterfall can be dangerous as the rocks are quite slippery and the flow of the water increases during monsoon.
Most tourists visit the waterfalls in every age group and they prefer to perform rappelling and ziplining.
Rock climbing is also preferable but with all the precautions. The locals are very friendly and provide refreshments and basic requirements.
Karjat
Location: 62km from Mumbai
Best time to visit: Monsoon (post and pre)
Type of Tourism: Adventure and Leisure Tourism
A small town near Mumbai, Karjat is even close to Thane is a small town with weekend plans.
The closest to Mumbai, it is very easy to visit karjat. Just take the train and drop out at Karjat Railway Station.
A good choice for the trekkers and adventurers to make their weekend memorable.
For some good trek experiences, visit Peth Fort or Kothaligad Fort situated on the east of karjat.
It is a hill fort near Mumbai, looks like a funnel giving it a particular look.
Located at the peak of 1500 feet in Raigad district. You can also reach the top of the fort via stairs and inhale all the beautiful views.
Another hilltop trekking for you and your partner can be seen in Bhivgad or Bhimgad fort also in the Raigad district.
Visit during the monsoon or post-monsoon season to experience the freshness of nature. There are two caves and water reservoirs.
Another interesting place at Karjat is the Kondana caves.
An ancient Buddhist cave is just 15km from Karjat.
These Caves have complete Buddhist architecture and a perfect spot for history lovers from Mumbai.
The caves are not in the best form as they are quite ancient.
Also along with trekking and Rock climbing you can also enjoy the waterfall climbing near the caves.
Later, there are many handicrafts found in the villages nearby that can be a great shopping point.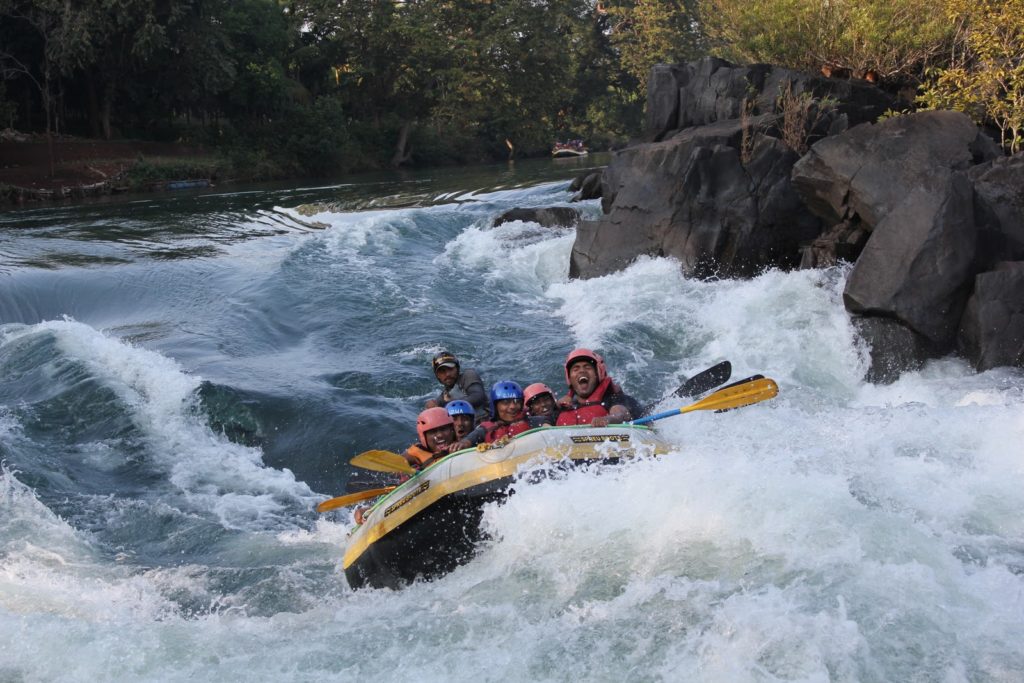 Location: 125km from Mumbai
Best time to visit: June to February
Type of Tourism: Adventure Tourism
Are you planning for an energetic weekend? If yes, then visit Kolad and let your heartbeat in your ears.
Very famous for river rafting, kolad is full of waterfalls, mountains valleys, and lush greenery.
Kolad is a perfect weekend getaway from Mumbai with friends and family.
Set a camp between the valleys or go for the exciting activities. Starting from river rafting to paragliding, there is a lot to do near Mumbai.
You can also go boating in the river Kundalika, a very famous attraction. This river is also the fastest flowing river near Mumbai and is very much suitable for adventure sports.
There are lots of treks, caves, and waterfalls in Kolad that make it an adventurer weekend escape from the city.
Kolad gives you an experience of the north in the south. Pack your bags and visit this Rishikesh of the south.
With the fastest river in the south, kolad is the destination of all seasons. From January to December you can enjoy a trip to Kolad from Mumbai anytime.
Pack your bags and enjoy the stay at numerous homestays, resorts, and hotels.
Take a group of friends and plan your weekend between the green gorgeous mountains.
This small town in Maharashtra is a perfect picnic spot for families. While visiting Kolad there are plenty of places to see and explore.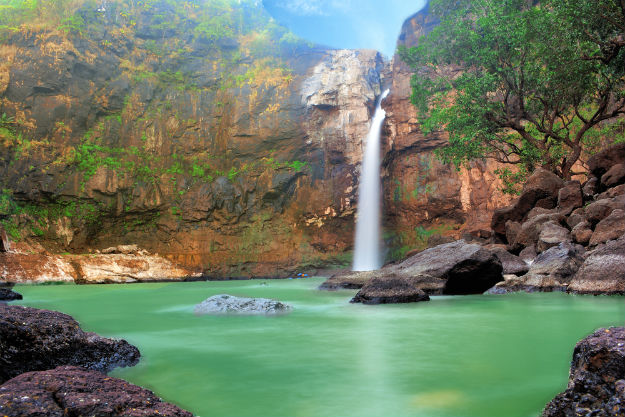 Location: 155km from Mumbai
Best time to visit: September to April
Type of tourism: Leisure, Cultural and Adventure Tourism
A small city in the Palghar district in Maharashtra, Jawhar was the capital of the princely state of Jawhar.
Jawhar has a vibrant and rich cultural background and is also blessed with scenic beauty.
Jawhar has plenty of attractions for tourists. Famous home to the Wali tribe, traditional art and culture have attracted people from all over the globe.
Jawhar is a perfect short weekend destination from Mumbai as there is a lot to witness.
Nature lovers can also be delighted to know that there are plenty of Waterfalls, dams, and points that can take their breath away.
For the sightseeing part of your weekend, there is Jai Vilas Palace, a very important tourist attraction. Built with the western and Indian architecture and wonderful pink stones.
Served as a home to the Mukne family in the past, this fort is also surrounded by a scenic garden that makes it a family destination.
Another place with a link to history is Shirpamal. Very beloved by Chhatrapati Shivaji Maharaj was used as a bird's eye view during that time.
It still lasts that way and is at the highest hill. Shirpamal has a panoramic view of the city and is a beautiful place to visit near Mumbai.
Other points of awe-spiring in this small hill station are Sunset point and Hanuman point.
A perfect picnic spot can be arranged near the waterfalls of Kal Madhvi, Hiradapa, and Dabhosa.
You can plan your weekend from Mumbai here with the list of sightseeing, picnic spots, and shopping with the locals.
Location: 167km From Mumbai
Best time to visit: July to November
Type of Tourism: Adventure and Leisure Tourism
Here is for your calm and peaceful weekend!
Bhandardara is the most peaceful place in Mumbai. The lakes, fall, and valley is the calmest spot for your weekend.
Situated in the Ahmednagar district of Maharashtra, it is also a holiday resort village.
Some of the known tourist places are the Arthur lake, Randha Falls, Wilson dam are the natural attractions at Bhandardara.
You can enjoy your weekend here by relaxing or you can go for trekking, cycling, walking, and sightseeing.
Visit the highest peak of the Sahyadri ranges, Kalsubai Peak. Also known as the Everest of Maharashtra, it has a breathtaking view of majestic mountains.
The trek till the top of the peak is the difficult one but for the non-trekkers stairs are constructed.
One of the most amazing falls is the Umbrella falls formed under the Wilson Dam.
Enjoy the closer look of the falls through the footbridge built on the Pravara River.
Many waterfalls and dams are covered by the Sahyadri ranges. One of the attractions is the Arthur lake which gets its water from the Pravara River and is covered by hills.
It is a perfect picnic and camping site.
Lakes near Mumbai are the calmest and quietest weekend destination for you and your travel partner.
Visit the Ratangad Fort again resembling the history of Shivaji Maharaj. Another site for trekkers.
At last visit Agastya Rishi Ashram and Amriteshwar Temple for spiritual peace.
Location: 76km from Mumbai
Best time to visit: July to January
Type of Tourism: Adventure and leisure Tourism
Welcome to the perfect weekend getaway from Mumbai!
Durshet situated on the river Amba is a small village in the Sahyadri ranges.
Spend quality time here with your travel partners, once here there will be plenty of reasons to come back again.
This small location has the best trekking spots from Mumbai for small weekend plans.
Apart from trekking, there are other types of activities as well. Like river rafting, hiking, and kayaking.
Do add night hiking in the activities list at Durshet. One must do night hiking under the clear sky and stars.
Visit the two mountain forts, Sarasagh and Sudhagad.
Again a good spot for trekkers, these forts have a history related to Shivaji Maharaj.
A must visit place near Mumbai is the Pali Ganpati temple.
Dedicated to Lord Ganesh, this temple is very precious and holy. Gathering of tourists around this temple has made the locals beneficial.
Want a new experience? Visit the Uddhar Hot Water Spring. It is not so far from the Pali Ganpati temple. It is just a kilometer from the Uddhar village.
Put your foot down in the Hot water spring and get rid of skin ailment. Springwater so close to Mumbai can refresh your weekend.
Durshet is the best weekend spot from Mumbai as it offers a lot for your short trip. Give your eyes and joints a happy turn of events.
Take a fresh breath and enjoy your weekend at Durshet.
Location: 258km From Mumbai
Best time to visit: June to September
Type of Tourism: Adventure Tourism
Located at the Ratnagiri district of Maharashtra, it is located on the Mumbai-Goa highway.
'The Abode of Parshuram' is the meaning of this town which rests near the source of river Vashishti.
This town is home to many majestic lakes, white-sand beaches, and mangroves.
Located in the Ratnagiri, one can plan a big weekend while adding other spots for fun.
Chiplun has the famous Parshuram temple which is known to be a good tourist destination.
One can also take a walk between the mango and cashew plantations.
Chiplun is a perfect spot for the weekend from Mumbai and its busy life.
One can visit the town while taking the trip to/from Goa. Ratnagiri district has the best growth of Alphonso mangoes.
Visit with your family for a small weekend and escape the time tamed life of Mumbai and breath freely.
Enjoy the sunsets at koyna dam and the view of the Vashishti river. Book a room to witness the sunrise also.
Tourists coming from south India usually take the break at Chiplun for relaxing at the Chiplun falls and dams nearby.
From Mumbai or any other city in the south, Ratnagiri district has many eye-soothing and stomach-soothing elements for your weekend.
Take a turn at NH66 and visit this town for a small weekend or just one day and do not forget to take some mangoes back home.
Location: 60km from Mumbai
Best time to visit: October to April
Type of Tourism: Sustainable and Adventure Tourism
Want to roam in a dense forest? Well, don't roam around in any forest instead visit karnala Bird Sanctuary.
Situated in the Ratnagiri District near Mumbai, this bird sanctuary has multiple numbers of flora and fauna.
The area is spread over 12.11 sq m. It is a very relevant spot for a picnic.
Many bird watchers have this sanctuary in their list coming from Mumbai.
The Karnala sanctuary is also within trekkers to visit the Karnala Fort. With both kinds of activities, this place is among the known for the must-visit places from Mumbai.
Visit the botanical garden and the rose garden walking and inhale the natural fresh air in your lungs.
At this charming pick spot, more than 150 resident bird species and 37 types of migrants are ready to welcome you.
When one plans for sightseeing there is an obvious way to bring the camera, before visiting check out the fees for entry and cameras or video recorders.
Fees per Adult: Rs30
Fees per child:  Rs15
Fees per Camera: Rs100
Fees per Videotape: Rs 150
Plan your trip to Panvel district from Mumbai and eye witness the beauty of nature with your loved ones.